Here is a update of my temporary tank i made some little thing differently. as the cardboard is brown which was turning my frogs brown and these guys change there colour super quick to be comoflarged to what there sitting on.
so i added some green colour paper haha.
i picture of when the lights on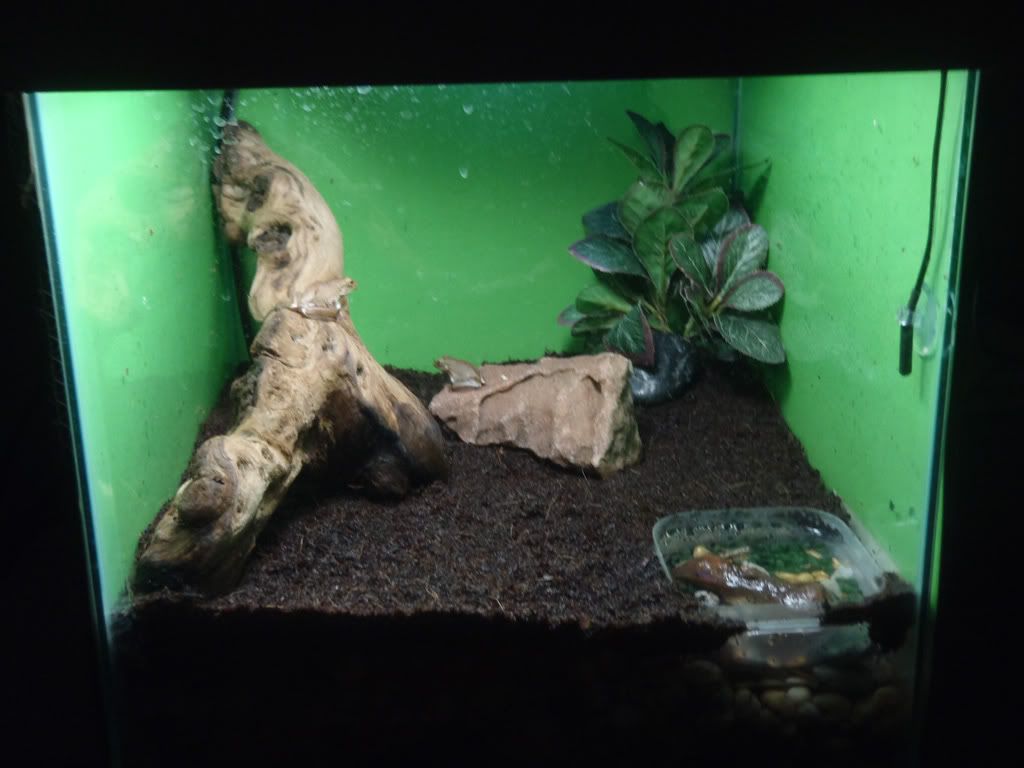 And a picture of the light off.