This year I had to move my SBTF tadpoles from this pond I built a few years ago due to an algae issue. I cleaned this pond right out at the end of Winter last year, including scrubbing the rocks just using water and a scrubbing brush, and only replanted with cuttings of plants from the same pond (no new ones introduced), and got an algae growth - the 'fairy floss-looking' dark green algae, which I am forever scooping out with a lawn rake to minimise it's spread. I have tried keeping the surface covered with duckweed, to inhibit so much light, but the algae has bloomed despite this. I'm hoping that in a year or two the creeper planted to the right may help block some sun out, too. May put a screen there, as well.
I moved them successfully into this older pond having cleaned it out earlier, too.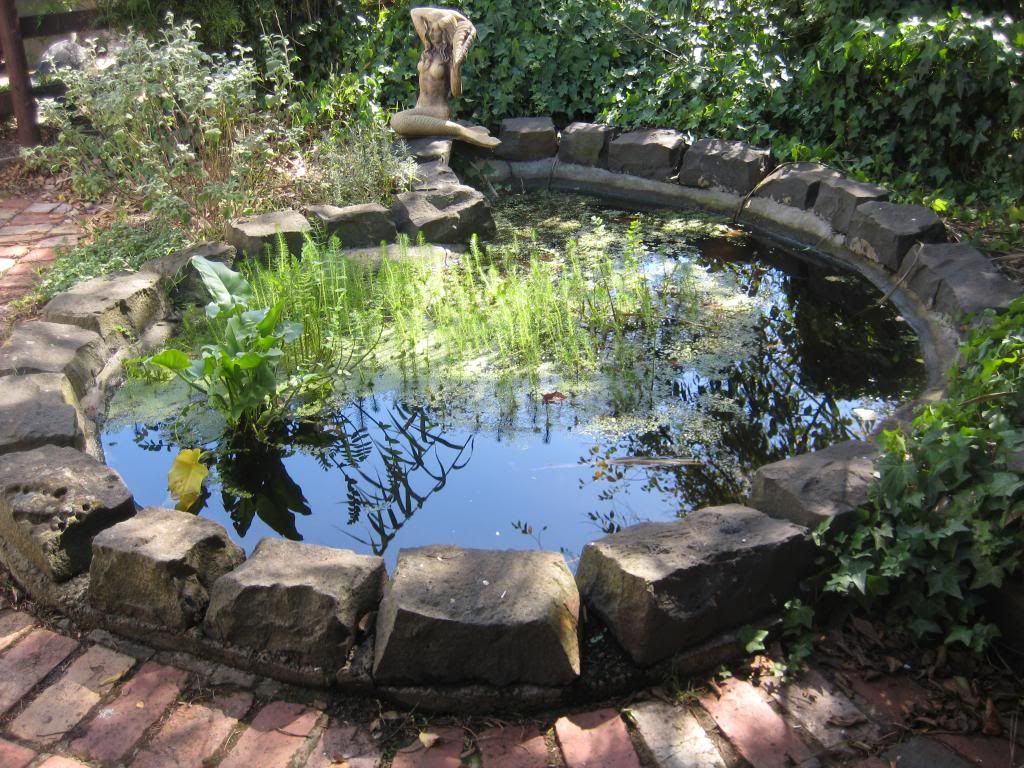 The pond in the first pic gets sunlight all day, whilst the one in the second pic is on the west side of the house, and gets filtered sun from about noon and only full sun from 3pm on. I think the full sun encourages algae, as it's never grown in the pond in the second pic. Could I be right?
I am currently re-planting the surrounding garden (I know ivy is a noxious weed in some places) but it provides wonderful cover for frogs around this pond. I am putting in Lomandras, bromeliads, and some grasses, and doing the same with a major garden bed nearby. Pulling out ornamental (water-needy) plants, as we seem to be on the cards for drier summers, and replacing with natives and frog-friendly plants.
Love seeing other people's ponds.....

Regards!