As title says (despite no rain!) Watched about 800 - 1,000 Southern Brown tadpoles grow in one of my ponds, fed on a diet of frozen lettuce leaves and later a scattering of cold water fish flakes:
Then watched as they morphed, lucky they are tree frogs, they picked they steep side to cling to........
Now I get to see the tiny frogs around the garden at night. This photo shows the 'high rise' accommodation available...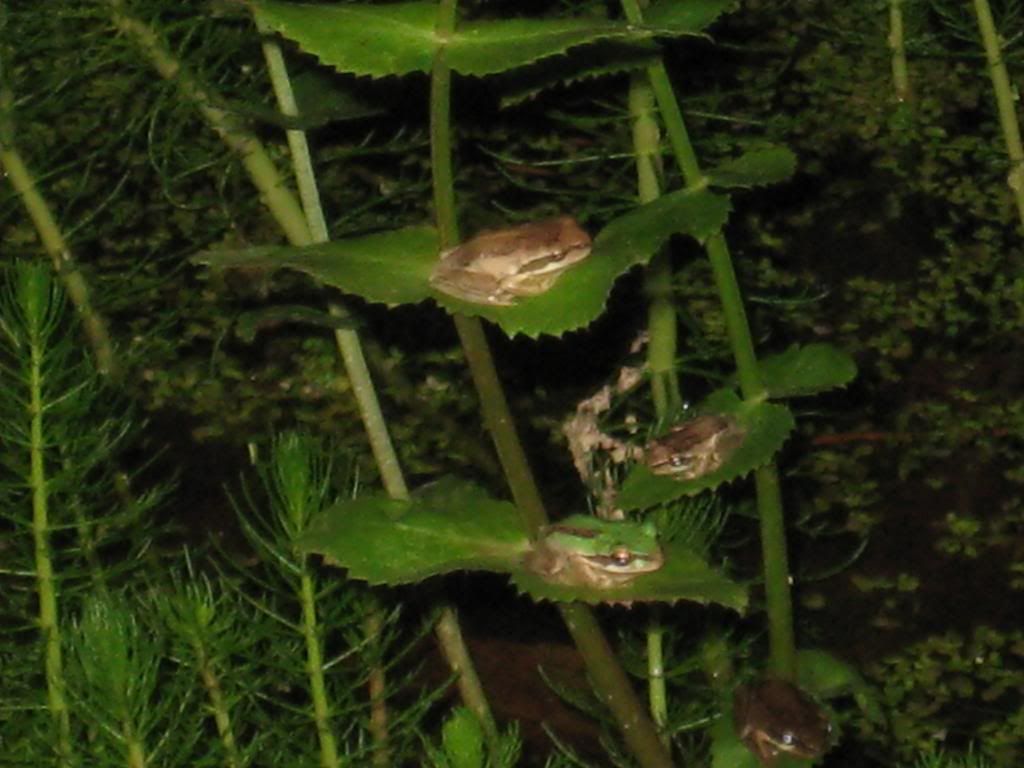 Single shot of a tiny individual, the colour variations are so interesting, this one has a green sheen:
Regards!